Consultant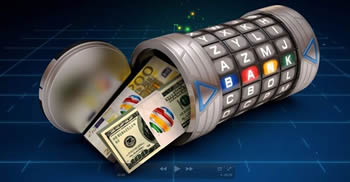 As we run our businesses we take pride in knowing them inside-out. While we operate from the inside, however, our vision is sometimes limited and unable to recognize some of the powerful opportunities that exist from the OUTSIDE-in. For this reason, it's important to keep our minds open to inviting outside consultants to walk with us from time to time, and to "check up" on the overall health of our businesses.
The CodeMasters consultants are able to use their unbiased, experienced perspective to help with defining goals, problem-solving, course-correcting, and identifying misdirected talent within your team. By using the B.A.N.K. methodology to code your team, communication barriers are unlocked and your group dynamic set free to be as efficient and productive as possible.
---
Coach
Finding a business coach is one of the most rewarding things you can do for yourself and for your business. You've already worked hard, built your brand, and maybe even found yourself beating the national average in your industry. But you didn't become an entrepreneur to settle or stop learning, and you're ready to grow even more.
Our coaches realize no two businesses or business owners are the same. We meet you wherever you are in your journey and work side-by-side with you to identify and pursue the strategies, habits, tools, and ideas that will push YOUR business to the next level and beyond. Our coaches deliver curriculum backed by science to ensure only the best use of your most valuable resource: time. We don't shy away from the tough questions and won't be satisfied until we've helped you find the solutions you need to achieve success.
Let's keep mediocrity out of our vocabulary. Take the first step and choose The CodeMasters as your business coach!
---
Trainer
We know good people are hard to find, yet many entrepreneurs consider training a superfluous expense rather than a capital investment. Having well-trained, productive, happy employees and team members should be seen for what it is: ESSENTIAL, not optional.
What would happen to your business if every single employee were producing optimum results, every single time? How many more customers could you reach, and how much longer could they be retained? How would your top line revenue and bottom line profits be affected if your team's productivity increased by 10% or even 50%? These are exactly the kinds of questions our trainers discuss with business owners to make sure these results are being ACTIVELY pursued in a calculated, intelligent way.
A high-quality, consistent, optimized training program can define both short-term profits and long-term progress. Our prime goal at The CodeMasters is to create a congruent employee base for your business that always delivers the best products or services through increased communication and problem-solving skills. Turn every member of your team into a superhero!
The time is now to start seeing the benefits of what an effective training program can do for you.
---
Speaker
Whether your group is large or as small as just three people, your members are there because they share a common goal. The larger the group, the more complicated the dynamic can become, but even small groups can sometimes struggle with cohesion and success. Alignment of communication can make or break a group's overall experience, so our goal is to pass on the knowledge and tools our speakers have utilized over the years–through the revolutionary B.A.N.K. methodology–to you.
Our speakers are experienced in serving a wide variety of groups on how to manage perceptions, maximize sales, increase the lifetime value of customers, enhance leadership, and improve communication through proven scientific principles of psychology. We offer professional keynote speeches, training programs, and workshops to groups of all sizes. Whether you are a trade organization, enthusiast club, focus group, mastermind assembly, or business, our speaking services have been proven to dramatically improve communication and create measurable value for all types of audiences. See what the proper positioning of increased communication skills can do for your company or group today.